Cliffy Burrows
Poster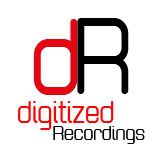 Joined: 20 Jan 2006
Posts: 379

Posted: Fri May 02, 2014 3:58 am

Post subject: Sunset To Sunrise with Manuel Le Saux @ Spensleys, May 9th

---



Sunset To Sunrise
Friday 9th May 2014
10pm - 3am
Spensleys Emporium
1 Albert Road
Middlesbrough
TS1 1PQ
£8 OTD

Manuel Le Saux
Touchstone
Ally Brown
Cliffy Burrows B2B Phil Lee
AM2.0 B2B Paul Tutill

S2S continues it's onslaught of 2014 with it next event at it's new home of Spensleys Emporium. This time we bring you Italian Trance legend Manuel Le Saux, local hero Touchstone, one of Scotlands finest DJ's Ally Brown and residents Cliffy Burrows, AM2.0, Phil Lee and Paul Tutill.

Manuel Le Saux:

Living in Rome, and championing the sound of full-on euphoric trance across Europe, Manuel has become known for uplifting peaktime trance, and his vast list of productions and remixes speak for itself. Known by his fans to play trance that no other DJs are playing has given Manuel a recognizable identity of his own.

With releases on Recoverwold, Discover, A State Of Trance, Extrema Global Music, Enhanced , and Digital Society Recordings, it's evident that Le Saux's Extrema radioshow on afterhours.fm is one of the most listened to trance shows online.
With over 1,000 radioshows already aired, it's no wonder he is continually booked to play Europe's big trance events, Quest 4 Trance, Luminosity, Tomorrowland, Entrance Festival, Technoclub and Gatecrasher to name but a few.

Further afield, Manny has graced the crowds of USA, Australia, Belgium, Germany, Norway, Sweden, UK, Ireland, Poland, the Cech. Republic, Spain, Turkey, Finland, Switzerland, Slovenia, Mexico and Argentina… the legacy of a great talent.

Underground Anthems 2 on Recoverwolrd was Mixmag's 'compilation of the month' in June 2009, and with an excellent mix of top-shelf trance, quite rightly so.

2013 he released his album "First Light" on Discover which was a great succes and he opened his own label "EXTREMA" from his famous radioshow.

Touchstone:

Touchstone is a Producer & International Dj from Middlesbrough in the UK. Over recent years he has built up massive support and releasing music on a wide range of credible labels. From Defcon to Digitized, Silent Shore to D.Max, Armada to Enhanced, the list just keeps growing. He is one of the most prolific producers out there and has already become a firm favourite with the likes of Aly & Fila, Armin Van Buuren, Bryan Kearney, Abstract Vision, Dave Deen, Ferry Corsten, Giuseppe Ottaviani, Kaeno, M.I.K.E., Manuel Le Saux, Neal Scarborough, Nitrous Oxide, Ozzy XPM, ReOrder, Robert Vadney, Sean Tyas, Setrise, Singularity, Sophie Sugar, Stoneface & Terminal, Suzy Solar, Talla 2XLC, Tom Colontonio plus many more.

Ally Brown:

Ally Brown is no newbie to the trance scene having grown up listening to the genre. Through this time he's listened to the sound transform and blossom into a sound that he really wanted to be part of. Ally grew up DJ-ing in his bedroom for many years and tried his hand at music production at the age of 21. After a few years of dabbling in this, Ally has now produced some electric, fast paced and melodic tracks that has now became his signature sound. Ally has tracks and remixes on labels such as Discover Dark Records, Lange Recordings, Bonzai Music, MLXL and many more with artists such as Armin Van Buuren (former number 1 in the DJ Mag Top 100 Poll),
Paul Van Dyk (Also former number 1), Aly & Fila, John O'Callaghan, Simon Patterson, John Askew, Mark Sherry and many more supporting his music across the world.

His collaboration with Polish star Cristian Ketelaars saw their
track "Smuggle Run" spend over a month in the top 10 sales chart on www.trackitdown.net and at Number 1 for 8 consecutive days! This success has seen the track included in "The Gallery - 18 Years" 3 CD compilation Mixed by Judge Jules, Simon Patterson, & Gavyn Mytchel. (Purchase the CD here: http://www.enhancedmusic.com/products/1087)

Ally has always been a sucker for a melody, but after going through a stage listening to Techno, Drum & Bass, Hard House and Hardstyle he has picked up some influences on the way that have shaped his DJ sets into extremely energetic yet euphoric and emotional journeys through the harder edge of trance, incorporating all of the above styles within the set but maintaining the vibe that he is now known and loved for.

Ally has been booked to DJ in some of the countries most prestigious club-nights such as Ministry Of Sound, Rong, Wax Format, Re:Format, Blueprint, 1Forty+ and many more.

You will not be disappointed in this guys ability to rock a crowd.

https://www.youtube.com/watch?v=eJoB1z4ucbY

For full info on all the DJ's plus their management, please clink the link below:

Sunset To Sunrise - https://www.facebook.com/Sunset2SunriseEvents
Manuel Le Saux - https://www.facebook.com/ManuelLeSauxOfficialFanPage
Touchstone - https://www.facebook.com/TouchstoneOfficial
Ally Brown - https://www.facebook.com/allybrownmusic
Cliffy Burrows - https://www.facebook.com/pages/Cliffy-Burrows/29771520816
AM2.0 - https://www.facebook.com/pages/AM20/119427854772462
Phill Lee - https://www.facebook.com/Phil.Lee.Cockerill
Paul Tutill - https://www.facebook.com/Tutill
Synergy Artist Management - https://www.facebook.com/SynergyAM
Apollo Artist Management - http://apolloartistsagency.com/

For anyone wishing to travel to the event Middlesbrough Bus Station is 5 mins walk from the venue, Middlesbrough Train Station is across the road from the venue and there is a very cheap Travelodge 5 mins walk from the venue too.

Middlesbrough Travelodge - http://www.travelodge.co.uk/hotels/371/Middlesbrough-hotel?gclid=CLeQs8fo9rwCFQXlwgodhWAAUg
_________________
Click >>here<< for my 'Facebook' page.
Click >>here<< for my 'Digicast' page.
Click >>here<< for the Digitized Recordings Website.
Click >>here<< for the Digitized Recordings 'Soundcloud' page.